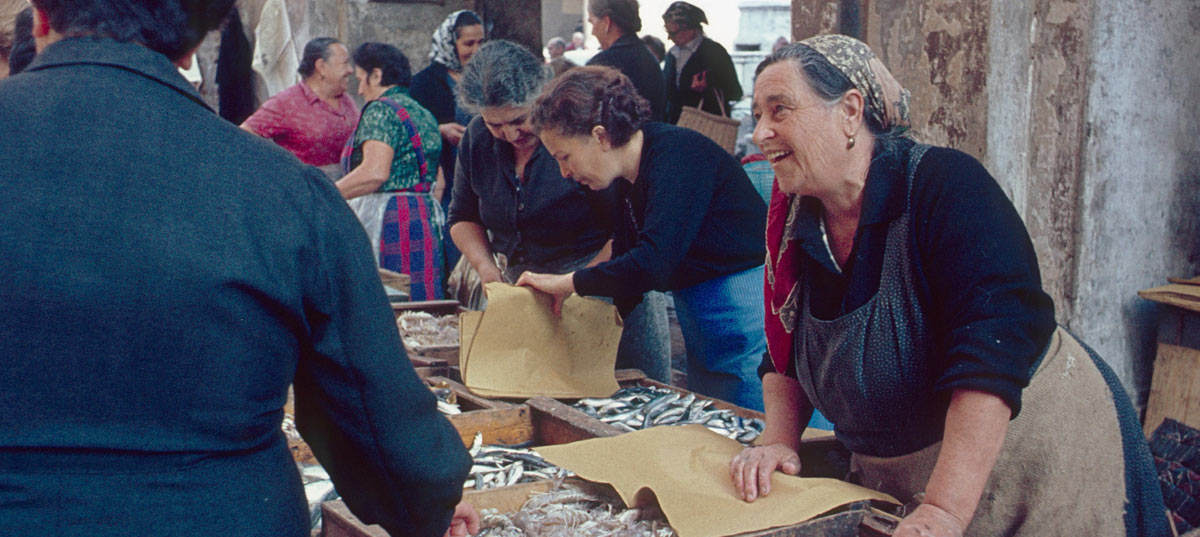 Testimonials
M.S. – Jamaica Plain, MA
"Vacations in Italy, a weekend in New York at the Metropolitan Opera, Italian Films, Parties, new friends. Is that how you picture learning a language? It is all part of the experience of Parla Presto. You will speak Italian in no time..... Parla Presto." M.R., Sudbury ....... Isabella is that rare teacher who not only teaches her language but with her experience in theatre and film can also bring us deeply into the artistic culture of her country. Even after a long day of work I always look forward to our evening class which is well-paced, and our group has become a small family. I have taken many language classes but there is nothing like Parla Presto: literature, film, history, and our beloved Italian language taught with contagious enthusiasm by our beloved Professoressa."
Ellen D. – Boston, MA
"I LOVED everything about my Chiavari trip -- the town, the hotel, the day trips, and especially my fellow travelers. How do you manage to attract such smart, funny, congenial students? Thank you for the highlight of my summer. Hope our paths cross again soon."
J.R. & N.R. – Boston, MA
"Parla Presto's annual trip is one of the highlights of our year. Each one is an incredible combination of touring, learning, and FUN! Isabella invariably chooses the most interesting places to visit and helps us to have the most interesting experiences there, ones that you will not find from even the best of Italian tour companies. Non vedo l'ora per il viaggio l'anno prossimo!"
Mariuccia
I didn't want to send the check for the Chieti trip without thanking you for the most amazing lecce experience ever!
Everything about the trip was magical: Walking to the piazza, and turning to see the amphitheater and the sedile; sitting outside opposite Santa Croce and enjoying our aperitivi as the sun went down and the moon came up; the Rollo roof terrace; the many incredible meals with Chef Rudy and that gorgeous orange grove! I love blue and white china, and I remember looking at the brochure photo of the blue/white kitchen at L'Orangerie and thinking that I would love to stay there. Never in a million years did imagine that one day, for a little while, that would be my kitchen! And can we talk about the food?! And the lovely breakfast basket hanging on my door each morning? I could go on and on!
But best of all was the esprit de corps among the travelers. Everyone (well, almost everyone!) was kind and helpful and interesting and passionate about all things Italian. What a joy to travel with this group!
I feel like we all came together in a way I hadn't experienced before. For me, it's a little weird being the only one who doesn't live in the Boston area, but that was not important on this trip. I really feel like one of the "Parla Presto Core," and I'm so happy and honored with that identity.
Thank you again, so much, for making all of this possible. We could never have done it without you! Where are we going next?
Un grande abbraccio,
Mariuccia
R.B. – Winthrop, MA
"The Parla Presto annual trips to Italy are one of the highlights of my year. Director Isabella Perricone researches and meticulously plans these 10 day excursions, negotiates for the best prices and side trips, and succeeds every year in assembling a fascinating social and cultural adventure. This year's trip to Basilicata and to Polignano a Mare, was a tour de force. Matera, where we stayed in a renovated convent, learned of thousands of years of the often devastating history of Basilicata, experimented with baking bread typical of the area, ate wonderful food, drank some great wines, explored a vineyard and exclaimed over bronze age ruins (and yes, we shopped) was breathtaking! The cast of characters, including old time travelers and some wonderful new additions, was a lively, diverse, and uniformly interesting and interested one. Our 4 days on Polignano were a delightful "day at the beach" with extraordinary vistas of two seas and old 'Trulli'."
Jeanne G. – Boston, MA
"Traveling with Isabella is one of the most amazing vacations you will ever have! She puts her heart and soul into planning her trips as only she can. She finds wonderful areas off the beaten path where you will be immersed in the culture and life of the local people for a truly authentic experience."
J.W. – Cambridge, MA
"Another fabulous Parla Presto trip created by Isabella: Matera, a lovely antique city with a fascinating history, followed by Polignano, a picturesque seaside town with dramatic cliffs and emerald waters. And traveling with my fellow Parla Presto students and Isabella made it an even more memorable experience."
Shirley G. – Scarborough, ME
"I was in Trapani, Sicily for two weeks in the fall of 2019 and had an amazing time. Isabella organized a walking tour – for us to taste some of the area's most popular street food. I signed up for a cooking class that she arranged with a wonderful local chef to learn how to make two of the region's most famous and traditional dishes, even rolling the special pasta shape by hand."
Learn More About our spring trip!
Please fill out the form below, and we'll get back to you within 24 hours.